Dental Tips from our Office
Posts for tag: oral hygiene
IS A KILLER HIDING RIGHT UNDER YOUR NOSE ??
Each year in the U.S. alone, approximately 48,250 individuals are newly diagnosed with oral cancer. Unfortunately at this time the majority are found as late-stage disease. This accounts for the very high death rate; about half those diagnosed will not survive more than five years. The Oral Cancer Foundations says that "while smoking and tobacco use are still major risk factors, the fastest growing segment of oral cancer patients is young, heathy, nonsmoking individuals due to the connection to the HPV virus. The good news is that a dentist or hygienist can see or feel the precancerous tissue changes which might lead to a cancer. The examination will only take 3 to 7 minutes of your time and is always done as part of a comprehensive, routine dental visit. Everyone over the age of 18 should be screened annually. The visual and tactile exam is inexpensive, painless and quick.
Who should get screened?
Every adult. Oral cancer can often be caught early, even as a pre-cancer. With early detection, survival rates are high and the side effects from treatment are at their lowest. Like other screenings you engage in such as cervical, skin, prostate, colon and breast examinations, oral cancer screenings are an effective means of finding cancer at its early, highly curable stages. Make them part of your annual health check-ups.
What are the risk factors?
There are two distinct pathways by which most people come to oral cancer. One is through the use of tobacco and alcohol, a long term historic problem and cause, and the other is through exposure to the HPV16 virus (human papilloma virus version 16), which is now the leading cause of oropharyngeal cancers in the US, and the same one, which is responsible for the vast majority of cervical cancers in women.
Signs & Symptoms:
* RED AND/OR WHITE DISCOLORATIONS OF THE SOFT TISSUE OF THE MOUTH
* ANY SORE WHICH DOES NOT HEAL WITHIN 14 DAYS
* HOARSENESS WHICH LASTS FOR A PROLONGED PERIOD OF TIME
* A SENSATION THAT SOMETHING IS STUCK IN YOUR THROAT WHEN SWALLOWING
* UNEXPLAINED NUMBNESS IN THE MOUTH
* EAR PAIN THAT OCCURS ON ONE SIDE ONLY
* A SORE UNDER A DENTURE, WHICH EVEN AFTER ADJUSTMENT OF THE DENTURE, STILL DOES NOT HEAL
* A LUMP OR THICKENING THAT DEVELOPS IN THE MOUTH OR ON THE NECK
Early Detection Saves Lives
Your dentist is your number one chance for early diagnosis of oral cancers. At each routine dental exam, we perform an oral cancer screening, looking for any suspicious lesions or melanomas. In the event we discover an area of concern, we will refer you to a surgeon for a biopsy to rule out cancer.
In honor of Oral Cancer Awareness Month, Gargano Family Dentistry will be offering free oral cancer screenings during the month of April. If you have any questions about oral cancer or you have not had a recent dental exam, please don't hesitate to get in touch with us. Call 203-239-2356 or 203-239-0678 to make an appointment for your complimentary screening or to schedule your next comprehensive dental exam.
For more information about oral cancer, please log onto The Oral Cancer Foundation's official website at www.oralcancer.org.
By Gargano Family Dentistry
March 04, 2017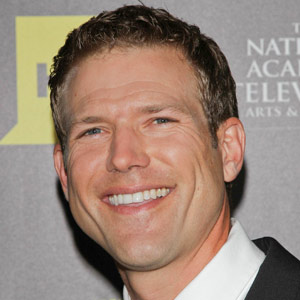 Are bleeding gums something you should be concerned about? Dear Doctor magazine recently posed that question to Dr. Travis Stork, an emergency room physician and host of the syndicated TV show The Doctors. He answered with two questions of his own: "If you started bleeding from your eyeball, would you seek medical attention?" Needless to say, most everyone would. "So," he asked, "why is it that when we bleed all the time when we floss that we think it's no big deal?" As it turns out, that's an excellent question — and one that's often misunderstood.
First of all, let's clarify what we mean by "bleeding all the time." As many as 90 percent of people occasionally experience bleeding gums when they clean their teeth — particularly if they don't do it often, or are just starting a flossing routine. But if your gums bleed regularly when you brush or floss, it almost certainly means there's a problem. Many think bleeding gums is a sign they are brushing too hard; this is possible, but unlikely. It's much more probable that irritated and bleeding gums are a sign of periodontal (gum) disease.
How common is this malady? According to the U.S. Centers for Disease Control, nearly half of all  Americans over age 30 have mild, moderate or severe gum disease — and that number increases to 70.1 percent for those over 65! Periodontal disease can occur when a bacteria-rich biofilm in the mouth (also called plaque) is allowed to build up on tooth and gum surfaces. Plaque causes the gums to become inflamed, as the immune system responds to the bacteria. Eventually, this can cause gum tissue to pull away from the teeth, forming bacteria-filled "pockets" under the gum surface. If left untreated, it can lead to more serious infection, and even tooth loss.
What should you do if your gums bleed regularly when brushing or flossing? The first step is to come in for a thorough examination. In combination with a regular oral exam (and possibly x-rays or other diagnostic tests), a simple (and painless) instrument called a periodontal probe can be used to determine how far any periodontal disease may have progressed. Armed with this information, we can determine the most effective way to fight the battle against gum disease.
Above all, don't wait too long to come in for an exam! As Dr. Stork notes, bleeding gums are "a sign that things aren't quite right." Â If you would like more information about bleeding gums, please contact us or schedule an appointment. You can read more in the Dear Doctor magazine article "Bleeding Gums." You can read the entire interview with Dr. Travis Stork in Dear Doctor magazine.